Welcome to Yes Contracts Building Services
Yes Contracts Building Services Limited provide a range of Interior Design and Build Solutions for Commercial and Industrial Premises and specialise in complete refurbishments. We have been involved in many ground breaking projects including several state of the art car showrooms, large modern office refurbishments and recovery suites.
As a company we are undergoing continuous development and expansion. We have many years experience and continue to grow significantly both locally and nationally. Between our directors and staff we can offer you a comprehensive technical advisory service, along with quality installation.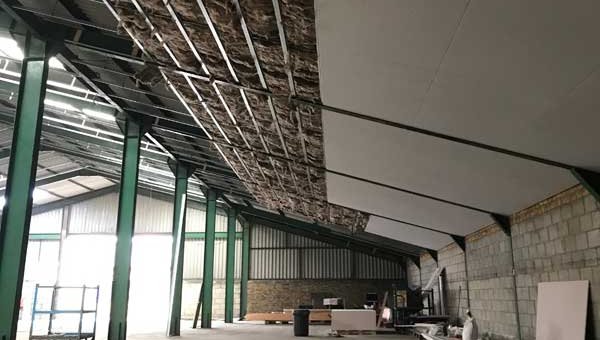 Floor Coverings
Yes Contracts Building Services Ltd offer a wide range of floor coverings and can meet any requirements that you may have for Offices, Dealing Rooms, Computer Rooms, Telecommunications or Healthcare facilities.
Read More >>
Ground Work
YES Contracts Building Services Ltd have carried out many ground work projects including excavation work to construct concrete plinths for new substation and IMB switch room, and all trenches for new HV and LV cables to EDF specification.
Mezzanine Floor
We have the expertise to provide the complete solution to your mezzanine floor requirements. We carry out a full site survey, provide you with working CAD drawings, we can also handle all Building Regulations - a legal requirement for any mezzanine floor, and Planning Applications to Local Authorities.
Read More >>
Raised Floors
We have successfully installed raised access floor projects from 5m² to 30,000m². We are also able to match existing raised floors.
Read More >>
Partitioning
Yes Contracts Building Services Ltd have been installing partitions for many years, from the all UK manufacturers. This can range from the purely functional to solutions offering exceptional high performance.
Read More >>
Plumbing
Yes Contracts Building Services Ltd provide a first class plumbing service, our engineers are professionally qualified and highly skilled in all aspects of plumbing.
Read More >>
Steel Services
Yes Contracts Building Services Ltd sustain resources to design, manufacture, supply and install all forms of steel. We have completed many projects that require specialist steel works including, Mezzanine floors, Sheet panelling, Gates, RSJ's and bespoke items.
Read More >>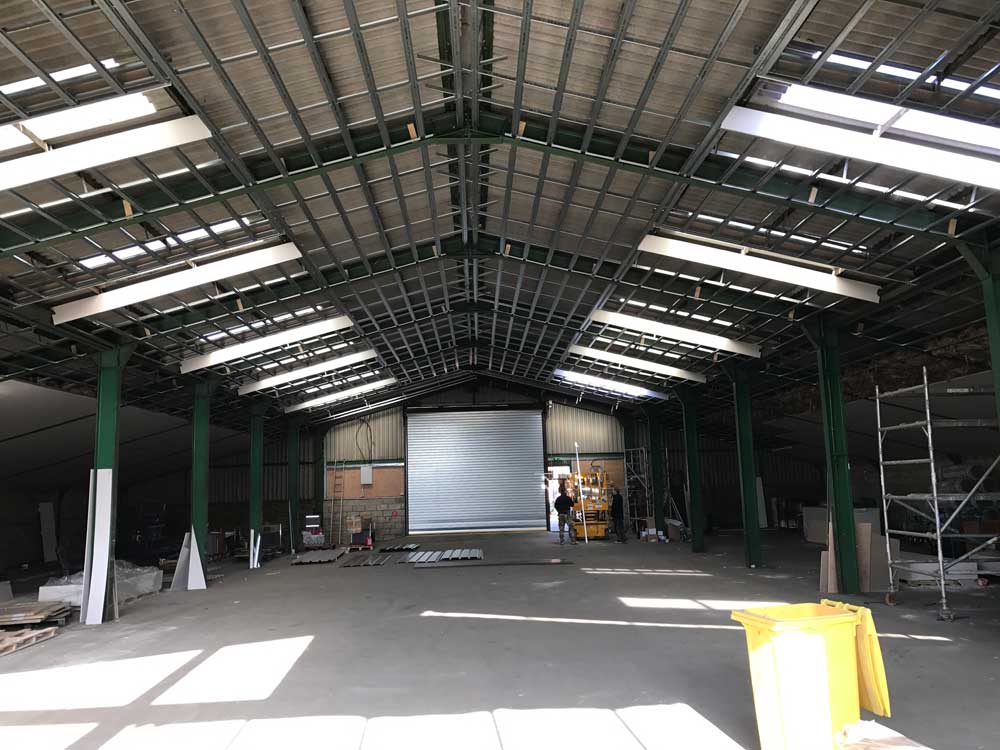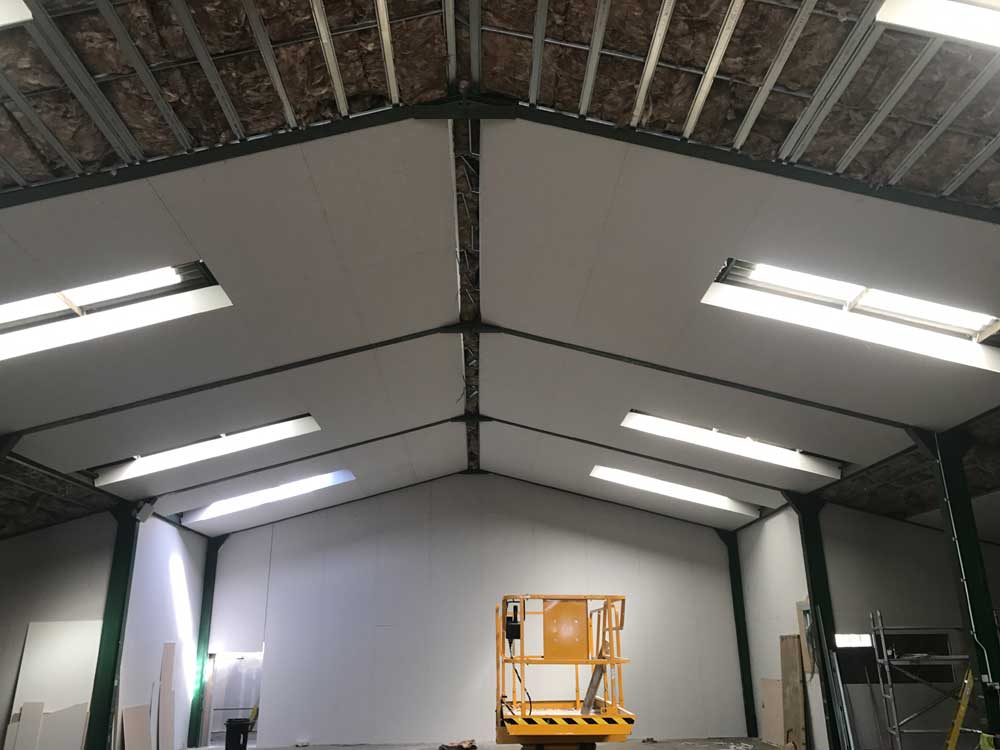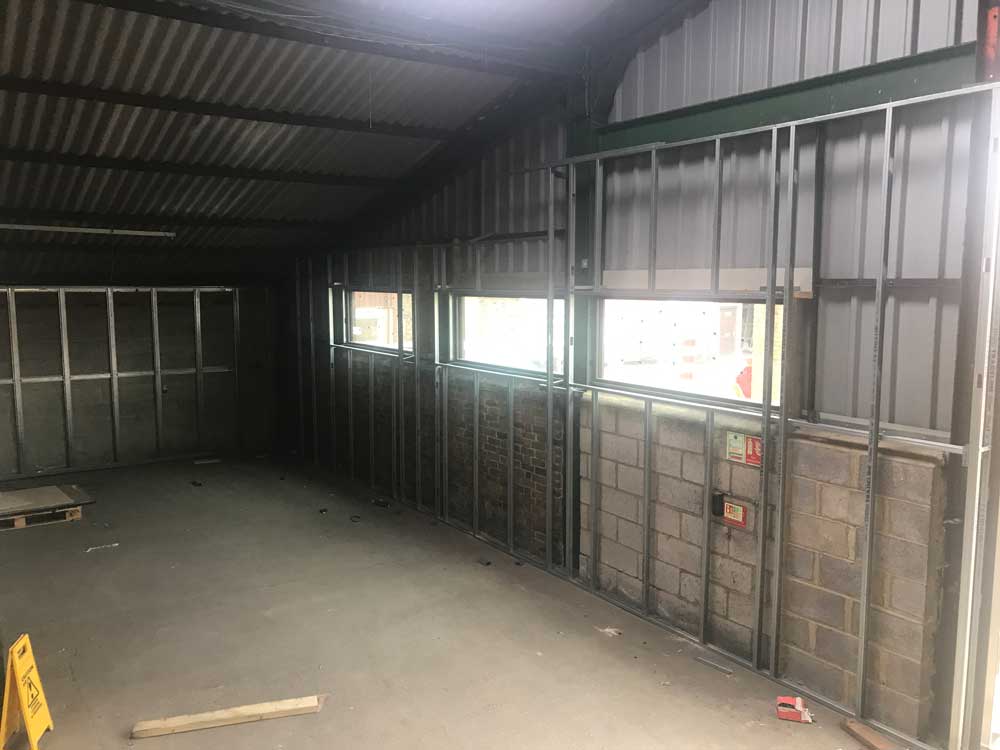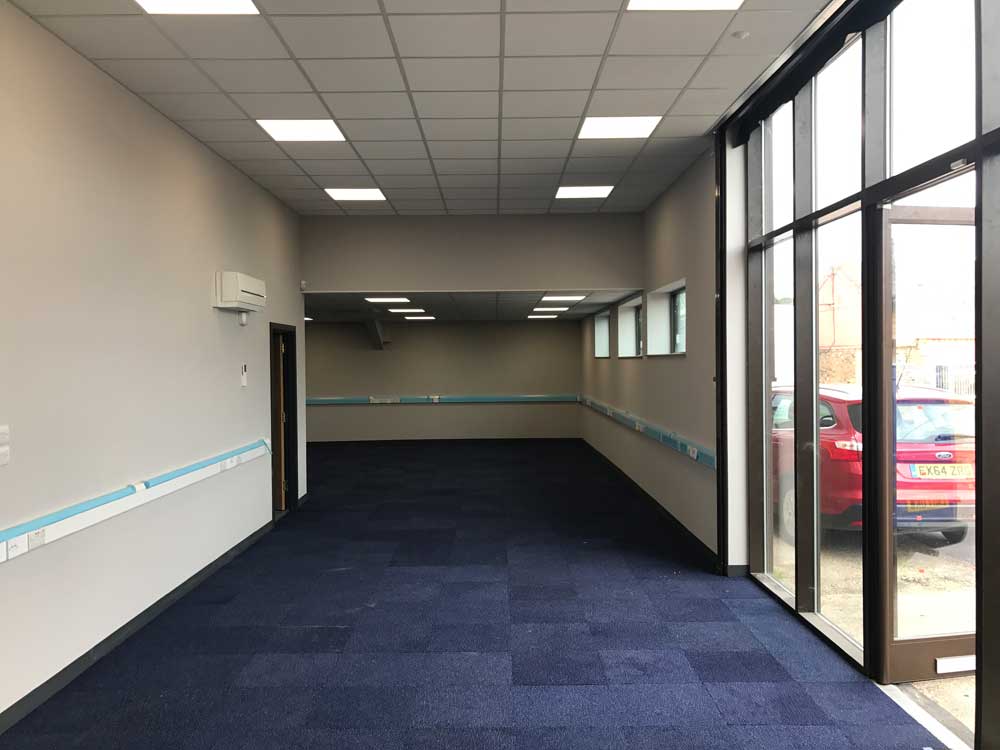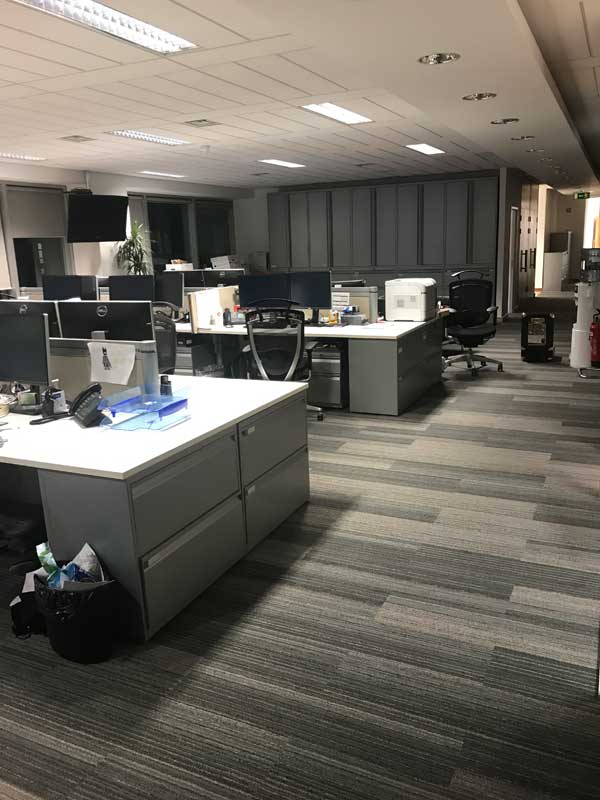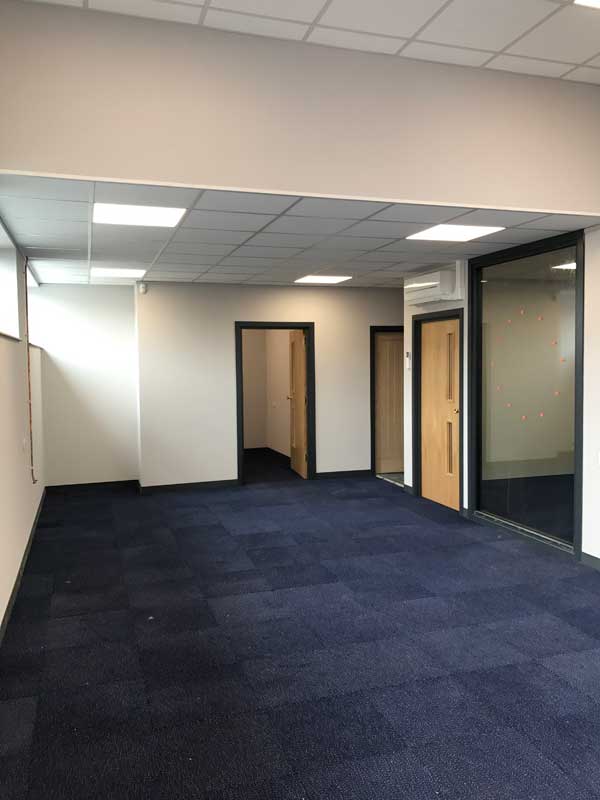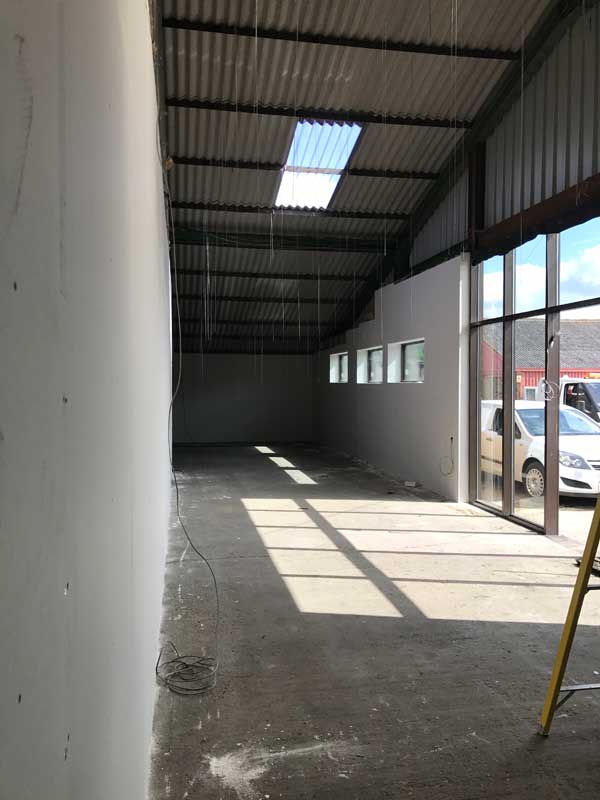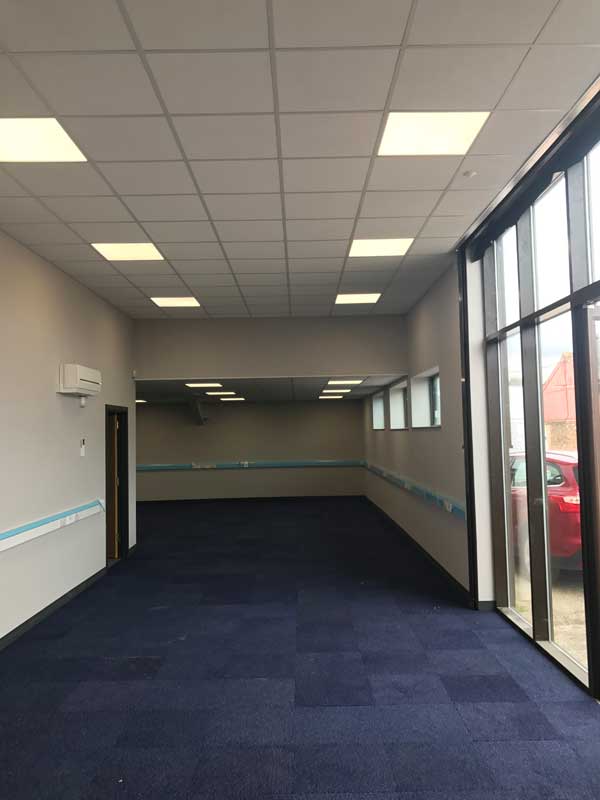 Testimonials
We have worked for various clients, a small list is show below: Reiss Clothing Company (over various sites), Hello Magazine, Royal Courts of Justice, Britvic and many other organisations, Aierdale, Digital Mums, Co-op
CLIENT – Bank of Montreal
We have been preferred suppliers with F&C and then the Bank of Montreal since 2008.
Projects worked on include a large project in association with British Land to split a floor. This contract exceeded £1.6 million. Other projects include maintenance of various floors and bespoke projects covering various costings.
We have carried out many projects in their prestigious offices in London, Paris, Amsterdam, Dublin, Edinburgh and other sites.
CLIENT – XEROX – INITIAL SERVICES
We have worked for Xerox (Initial Services) for many years. We have covered sites including Uxbridge, Welwyn Garden City, Bristol, Milton Keynes, Luton.
We are currently on there supplier database of Xerox. One of our recent projects included us being Principal Contractors to carry out the complete refurbishment of three floors in Letchworth under tight timescales.
CLIENT – KNIGHT BUILD
VARIOUS SITES INCLUDING
Head Office Childerditch, Flats in Portland, Flats in Bushey We worked with Knight Build installing there Head Office. We then went on to do various other works including high profile flats in Portland and Bushey.
CLIENT – IBM
We worked with IBM for many years and carried out projects worth in excess of £5 million. Our scope of works covered everything from excavation, supply of plant, installing mezzanine floors, building, plumbing, ceiling works, partitioning, decorating, car park works etc. On many occasions important members of IBM staff sent us letters of thanks and congratulated us on our professionalism and standards of work. But unfortunately we cannot show these due to regulations.
We carried out the complete refurbishment of, the last trading floor in the country.
CLIENT – CDG
Department of Health, Coca Cola, Kings Langley School, BSI Chiswick, Haberdashers Ask and many more
We have worked with CDG since 2008 and carried out many jobs for them over various sites, such as St Albans City Hospital where we were principal contractors and on the 16 August 2011 we were given a commendation by the Mayor which was covered in the local news paper.
Danny McCormack
I just wanted to record my sincere thanks and gratitude for the actions by your company and your staff in support of Xerox at Veritas House, London earlier this week.
I had not worked with your company before but I was grateful for their fast initial response to our call for help.
Soon after their arrival on site it was obvious that your two ceiling fixers, John Durrell and Mark Porter completely understood the relevant issues facing us. They knew that we had to re-occupy our offices the following day yet they had to make the ceiling safe enough for us to do so. They quickly and diligently got on with the huge job in hand.
Later in the day I left them carrying on with the job and into the evening they even sent me a mobile 'phone message, when they were about to leave.
I went into the office early the next morning and found that John and Mark had left the office very tidy.
I was grateful too of the early morning presence of your MD, Michael Durrell who accompanied myself and my Customer around the offices for a visual condition check of the ceiling prior to the
majority occupation our colleagues for the day.
Thanks Joanna. This was great work and I look forward to working with your team and YES Contracts again very soon.
Kind Regards,
Danny
Danny McCormack
Head of Environmental and Technical Services
Initial Facilities Management
Knight Build
We required a full project management team to assist with our office relocation at Childerditch, Brentwood. Yes Contracts provided us with a total solution to our requirements and a schedule of works which ensured we meet our moving in dates and kept disruption to a minimum."
"They were responsible for putting in a second floor and space planning the whole area constructing various meeting rooms, bathrooms, kitchen, stockroom and Data Centre"..
They took a shell of a building and transformed it into a high class office establishment. YES Contracts have since worked on many other projects.
Romford Building Services
"YES Contracts have worked on many projects for us including The Royal Courts of Justice and City University of London.
I have no hesitation recommending Yes Contracts to carry out any works. Their attention to detail and professionalism ensured the successful delivery of all the projects on time and to an agreed
budget."
IBM John Hammell
IBM John Hammell
"I have no hesitation in recommending YES Contracts Building Services Ltd, Michael Durrell and his team. They bring a wealth of knowledge in a very personal and professional way. Nothing is too much trouble, and assistance is given without hesitation regardless of the size of the job."