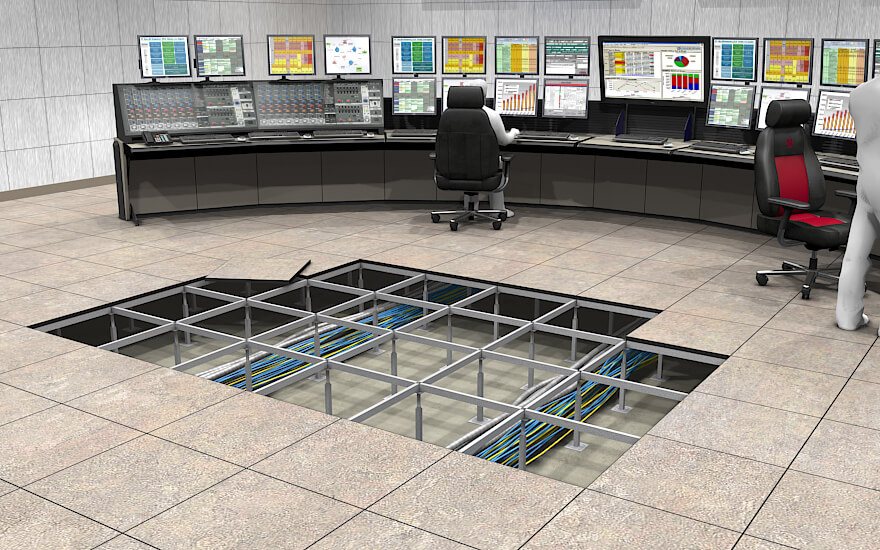 Yes Contracts Building Services Ltd install Raised Access Flooring UK wide. We provide individual access flooring solutions for cabling and air management in Hi-Tech Offices, Dealing Rooms, Computer Rooms and Telecommunications facilities.
We have successfully installed raised access floor projects from 5m² to 30,000m². We are also able to match existing raised floors.
Any raised access floor finish is easily achieved, you can choose from a variety of finishes from bare faced access floor steel encapsulated panels for the installation of loose lay carpet tiles: factory bonded finishes such as anti-static vinyl for computer suites containing static sensitive equipment to special factory finishes such as marble and stone.